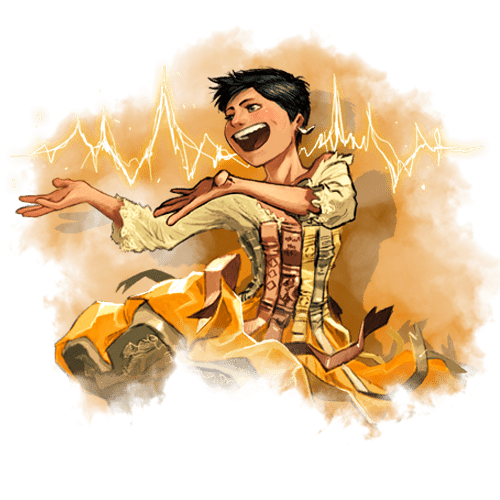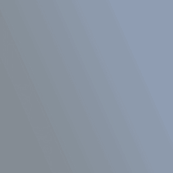 CROMERTY YORK

BRITISH FEMALE VOICEOVER ARTIST
VOICE REELS
PLAY
PAUSE
DOWNLOAD
Award-winning British Voice Actor
Contact me today!
Cromerty York is an established, experienced and professional female voiceover artist based in London and the North of England, with her own broadcast-quality home studio. She has voiced for hundreds of companies across the UK, USA, Europe, Australia and Japan during her 15 year career.
A TRULY GREAT VOICEOVER – EVERY TIME
Looking for a female voice artist for a TV commercial? Maybe a voice actor for a video game?
Whether you need a voice talent for an animation, a documentary, a corporate explainer or e-learning, a tour guide, a phone prompt, a training video, or even the squeak of a mushroom for a video game, then you've come to the right place!
I have a naturally bright, friendly, warm and inviting voice over delivery. Well-known brands choose me for my fun, smart and chatty style to create an instant, believable bond with their audience. I can speak several languages fluently, and can also offer voiceovers in a variety of accents, making me one of the most flexible voice talents in the UK.
I'm known for my versatility and flexibility. So, whether you want a characterful, chatty and comedic performance or an intimate, approachable voice – you know that I'll be the one that your project needs!
As one of the leading British female voice overs, I pride myself on my versatility and ability to provide you with the best voiceover possible for your project.
Booking me is quick and easy. You can direct a live session or receive fully edited files, recorded in my professional broadcast studio.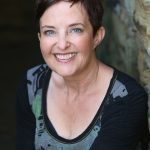 Cromerty York
British Female Voice Overs
Cromerty York is one of the most established and experienced female voice over artists in the UK, with 20 years of recording experience providing voice over services worldwide. If you need a voice talent who can get to the heart of your message and make people listen, get in contact now .












A friendly, confident, playful, bright British voice for your voiceover project, with great range and natural warmth.
Three-times nominated for the One Voice Awards, and winner of the Procter & Gamble TV Commercial Award!
With a professional broadcast-quality studio and over 15 years experience.
Quality &
Dependability
Years of experience help me to provide you with the highest level quality voiceovers and you can depend on me to voice your project just the way you wish.
Professional
Studio
My studio is always open and is equipped with all the latest voiceover software, tools and equipment, including Pro Tools & Adobe Audition, as well as ipDTL/ISDN, Source Connect Pro, Discord and Zoom.
Fast
Turnaround
I can usually deliver a finished script within two hours. Because I have my own broadcast-quality voiceover studio, it saves you the cost of studio hire and travel, and if you need me in London, I can guarantee I can be there at 9 a.m.!
Extremely High Quality Voiceovers
Continually dedicated, professional, timely, efficient & accommodating, making sure she delivers extremely high quality voiceovers. Never a need for a re-read. Cromerty makes a difference & that's why we work with her!
Stuart Chambers (Executive Producer)
Viola Communications
Wonderful & Professional
Ms. York was a wonderful voiceover to work with. She was very professional and has a quick response/ turn around time even with a six hour time difference!
Brett Redden (Writer/Producer)
NASA
Absolutely Brilliant
Cromerty has been absolutely brilliant, enhancing and meeting above standards for our new video game, Duckles: the Jigsaw Witch. Her turnaround was very quick, at a reasonable price. She is a joy to work with and look forward to including her voiceover talents into our new cartoon series and many games in the future. PS- her French is superb – a big recommend!
Nigel Emmanuel
Turbulon Interactive
A Delight To Work With
Cromerty was a delight to work with. She was professional, courteous and delivered a 100% perfect job swiftly and within budget. I couldn't ask for more.
Keith Crook
Always the best
It's a pleasure to work with Cromerty. Always on time, always the best.
Melis Oktay
Beautiful Voice!
Great talent! Beautiful voice! Fast response It's a pleasure to work with Cromerty!
Tatyana Sentykova
Elephant Games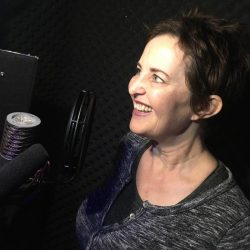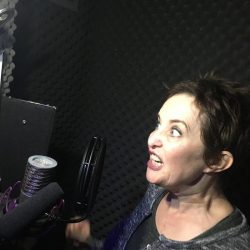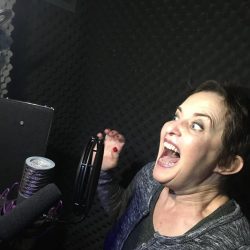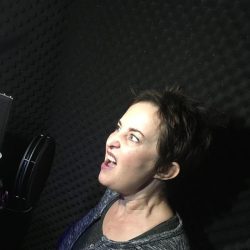 I'm easy to work with, versatile, great at what I do and, above all, professional.
And, because my broadcast quality studio is at home, I can turn a job around quickly and to a budget that will fit your needs.
I'm only 1.5 hours away from central London and regularly travel in to record at top studios there.
I trained at the School of Voiceover in Minneapolis and RADA, working successfully as a voice actor since I graduated.
Naturally, I can dial-in to other studios, using Source Connect Pro, ipDTL or other services upon request.
In addition,  I am able to talk to directors in fluent English, French, German, Welsh and Spanish as required!
I offer a wide range of high quality voice over services, including:
Cartoons and Animations

On-Line Videos

TV & Radio Promos

Radio Station Imaging
Award announcements

Mobile games

Medical and Technical guides

Museum and Tourist Guides

Audio books

Corporate projects

In-flight Announcements

Toys
IVR & on-hold telephone messages

Podcasts

In-store and self-service checkouts

E-Learning

Documentaries

Mobile apps

ADR

Narration